Ok Here is the list for searching for stuff on Ebay. As things get added, i'll compact it down to keep it short. Just copy the previous ones and add to the list as it expands...
Thanks to Chris for suggesting this useful tool! Very helpful for ebay.de!
I'll start the ball rolling with one that Roland translated recently. I will also add manufacturer details where known.

KatS TEL Parts
Generator
= Bosch or Eisemann generator for rear = Bosch or Eisemann Stromerzeuger - Correct one has orange body and Briggs and Stratton engine. Also try Notstromerzeuger - Notstromaggregat - Stromaggregat - Aggregat; try also 'Agregat', people tend to write it wrong!
Not sure of power output...will check manual!
Mast
= 6m telescopic mast for rear = Hirschmann 6m - Schiebemast - Schima 100 - Teleskopmast - Funkmast - Fahrzeugmast
Steps
= Steps to help with mast erecting = Made by Hailo and very similar model the STEP-KE and still available. Look for Hailo Step ke - Klapptritt - Trittleiter - L 90 - L90 - Stepke - Steppke (little child in Berlin dialect
); available via amazon.co.uk as well!
TELEFUNKEN radio table
which fits into a FuKW 78 Search for 'Telefunken Funktisch'
Also we can add pictures for reference here too! This will help identify correct looking parts.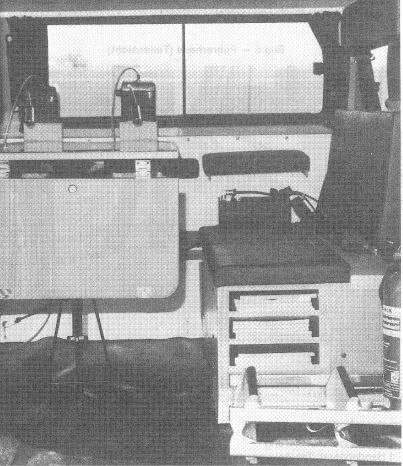 To assist with knowing which is which in the back...