Well apart from a bit of Ukelele playing (which seems to be aregular Stanford thing as i did this last year!) we had sunshine and lots of it along with some interesting cars.
Here's a selection:
Vicky on her first run out of the season. We got a spot by the river.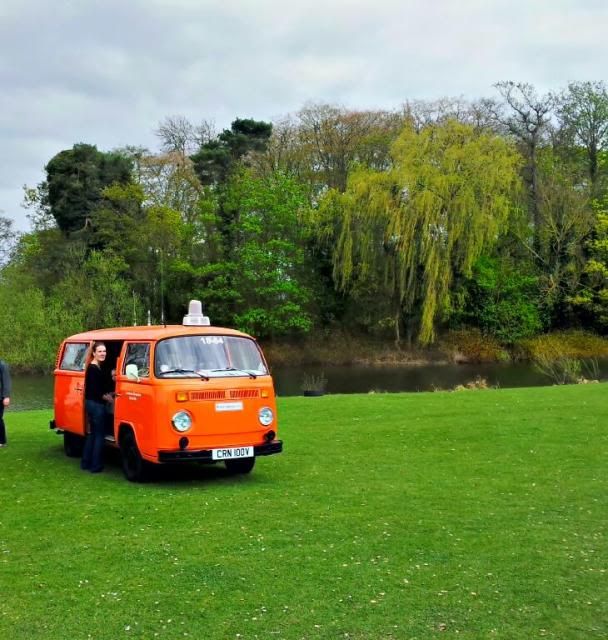 Lofoten green Golf Mk1, lovely colour but i am a bit biased
Police Splitty? No, a comedy fake.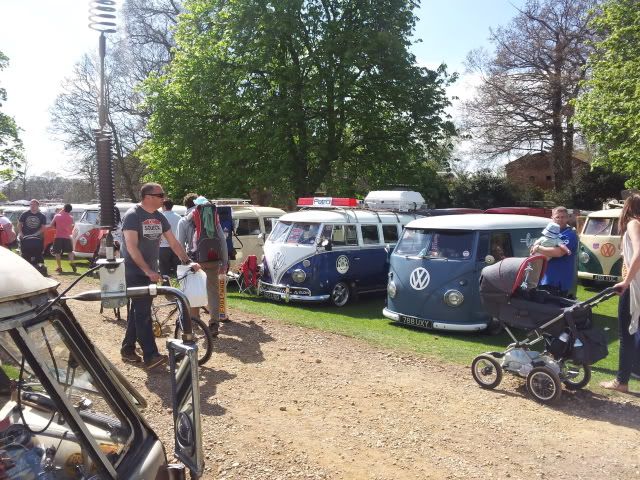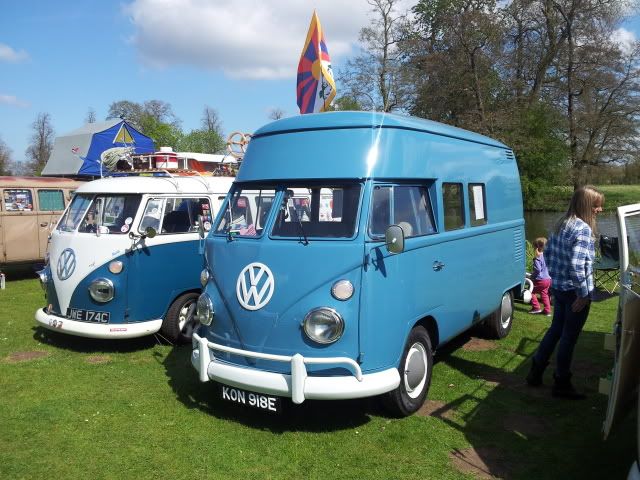 Feuerwehr Splitty
Byron's KatS FuKW78 part way through restoration. Good to see you again Byron, thanks for stopping in!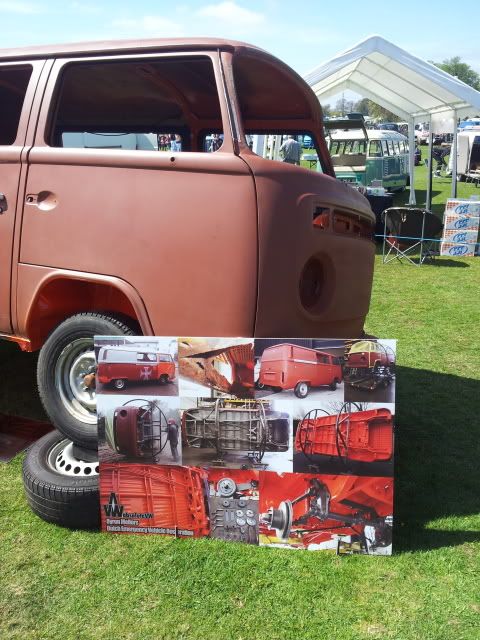 This one is still for sale. It was on at Dubfreeze too.
This Austrian TV/Radio transmission bus was back up fo sale too. Twin dynamo installation for increased power supply. (has been seen in previous show reports!)
It was great there today in the grounds of Stanford Hall, if you've not been, you should give it a go cos when the weather is good, there is nowhere better.
There's plenty to see, a Schwimm or two, Porsche 912 and 914 clubs displaying along with Type 3&4, SSVC, T3,4 and 5 clubs...Audis the works!