We camped with the Late Bay forum and had a great weekend! Met some people from that forum, met some that are also on here...BusMan camped near us, good to meet you!
The usual suspects were also there, Surfcarrot and lmpd and a good time was had by all.
Other EVW members did randomly appear too! Kazzi P and John stopped in on Sunday after lmpd, Surfcarrot and i moved the buses down to the arena to take some pics, good to meet you both! We had a good natter, hope you find the manuals useful.
On the Saturday, we lined up in the Late Bay forum for the Battle of the Bays with a line up of Early bays facing a line of lates. Some nice buses both sides but we (Late) won the day this time.
Thee evening entertainments were excellent. Lots of banter, dancing and music...gnome music....OomPah...mannequins...the list is endless...and perhaps a little disturbing...perhaps you had to be there!
We got sunburnt again, despite wearing big hats...grrr...will have to break out the sunscreen for CamperJam...or will that jinx the weather?!
Anyway, there was a good selection of buses at the show here's a few for starters
The biggest KatS line up we've had too! Two TEL 80's and a FuKW78 as part of the Battle of the Bays
lmpd arsing about
Three again for Sunday...we nearly got four!!!
Some strange dancers dropped by the line up on the Sunday...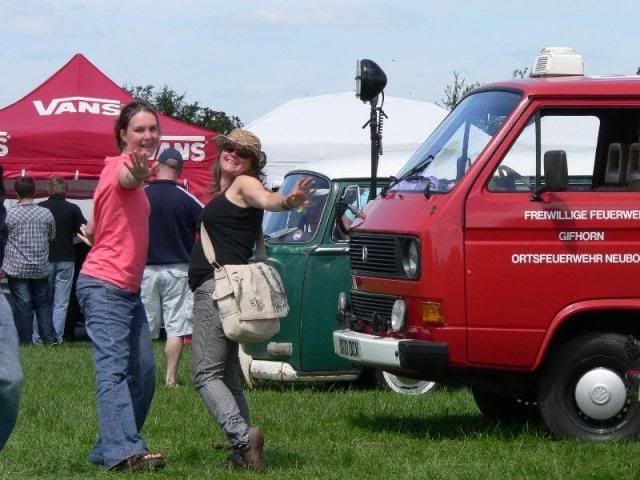 A FuKW78 Spotted in the camping area with a nifty matching trailer. Busman had a chat with him and they were comparing notes.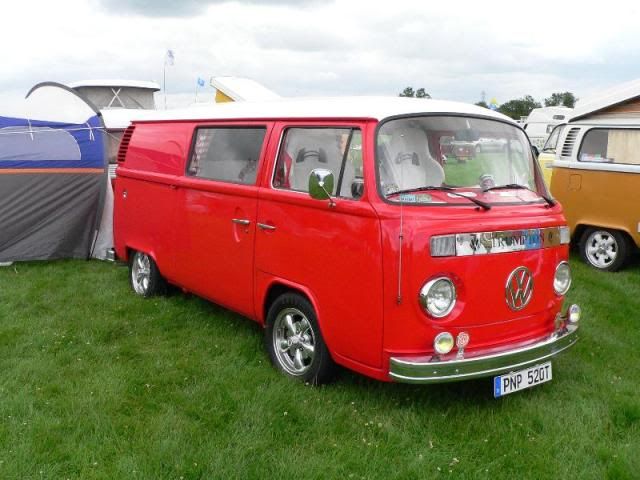 I missed this one whilst wandering around the camping area, the owner did say hello on the Sunday though.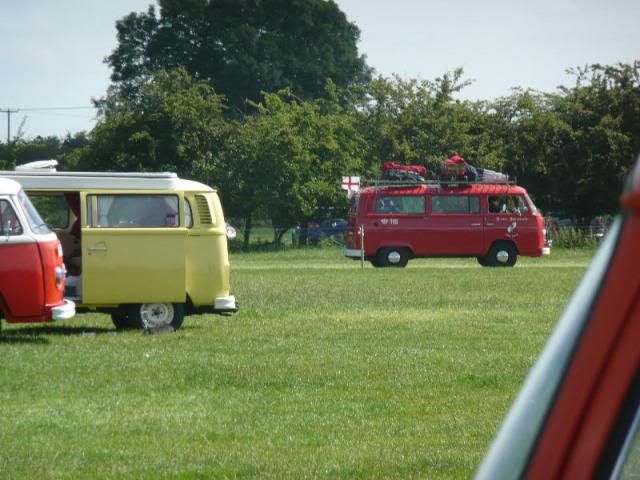 An extreme firebus camping outfit!!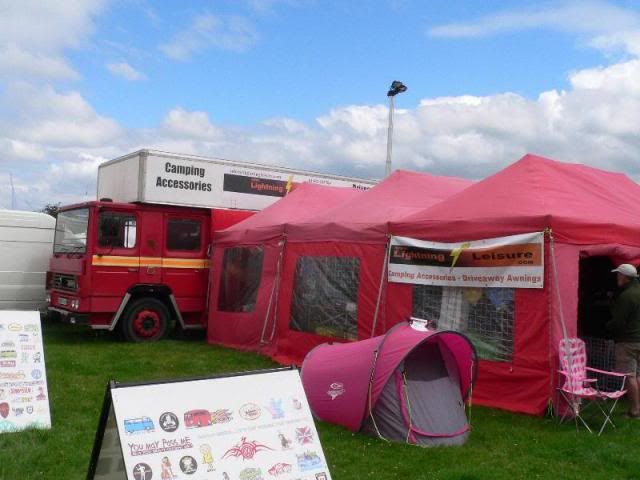 lmpds Doka with matching cones.
A Ziegler Panel van in the Early Bay Line up alongside the weights and measures bus!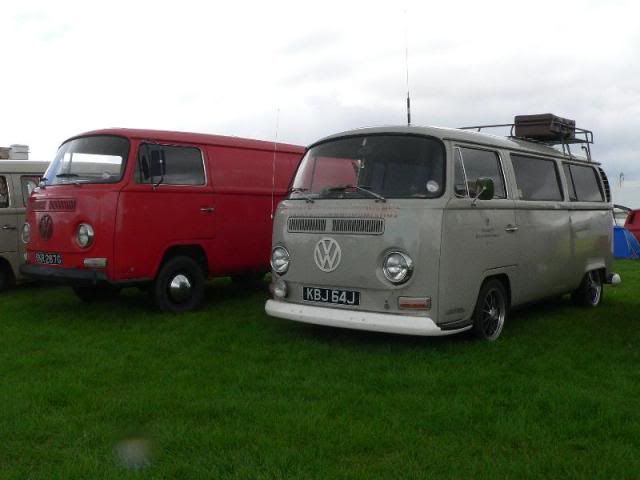 And proof of the Ziegler origin is this little gem of the original painted logo, nearly missed this!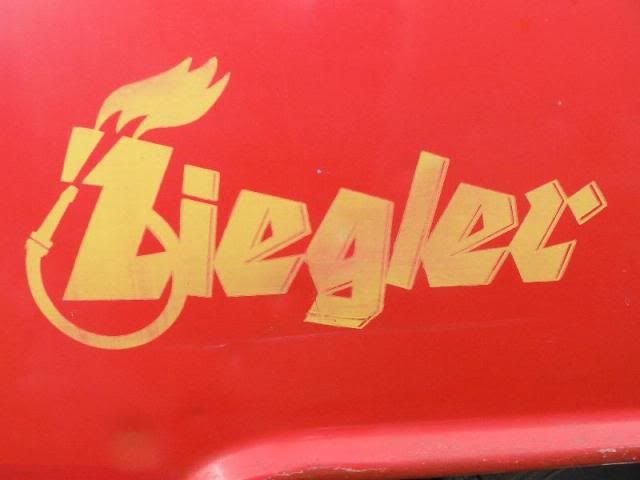 And some lovely other buses too!
All airbrushed...a great bus to look at, you just see more and more trick stuff the longer you look.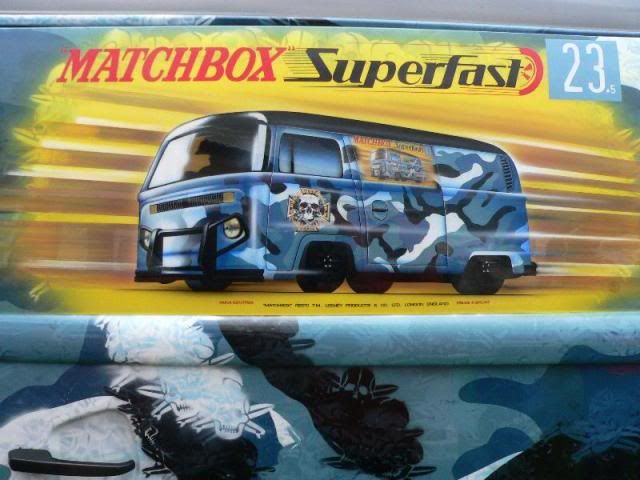 Midsummer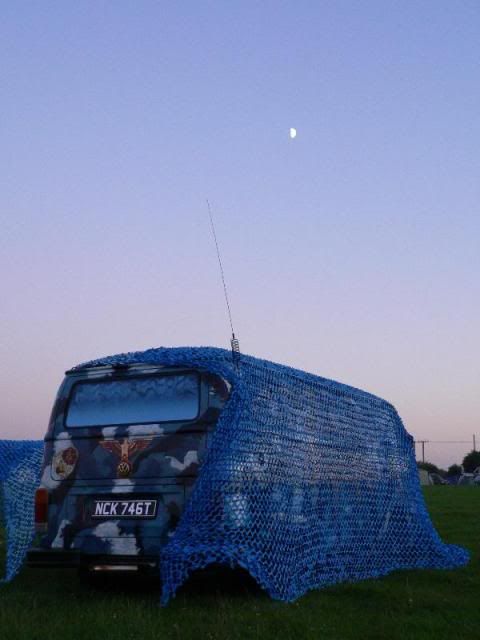 Sweet Pickup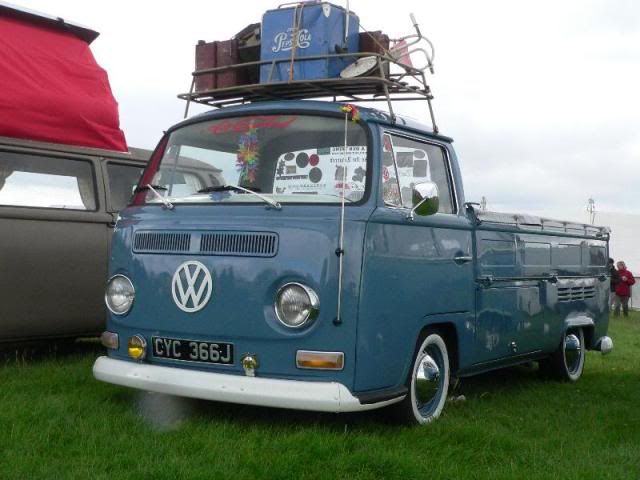 Nice patina!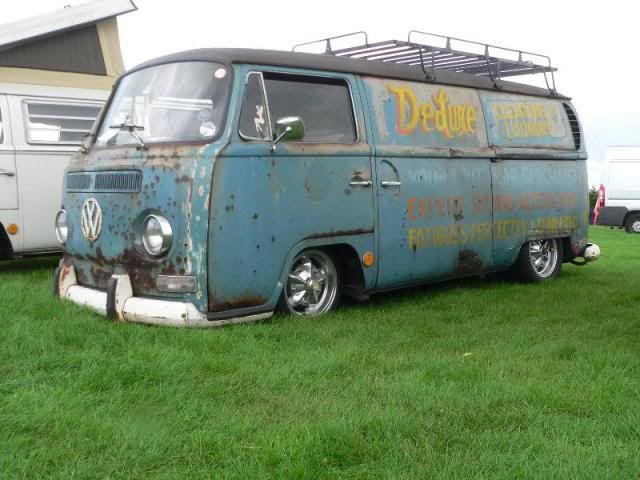 The Trophy
Meerkat impression...Bus......man......Busman, he's not afraid of heights!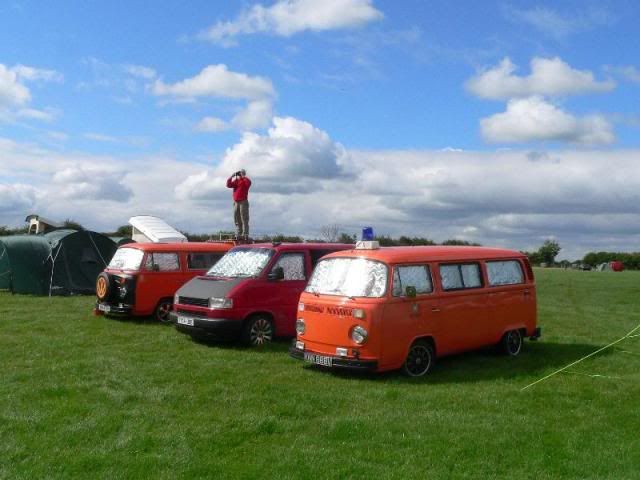 Part of the camp, lmpd's Doka was just to the left but i couldn't get them all in one shot
3 Kats Buses and Al's smart T4.
And a Landy Ambulance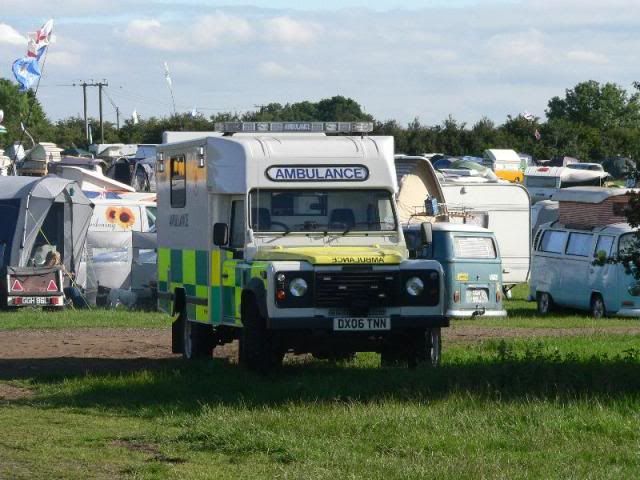 The FuKW78's were out in force, Busman arriving.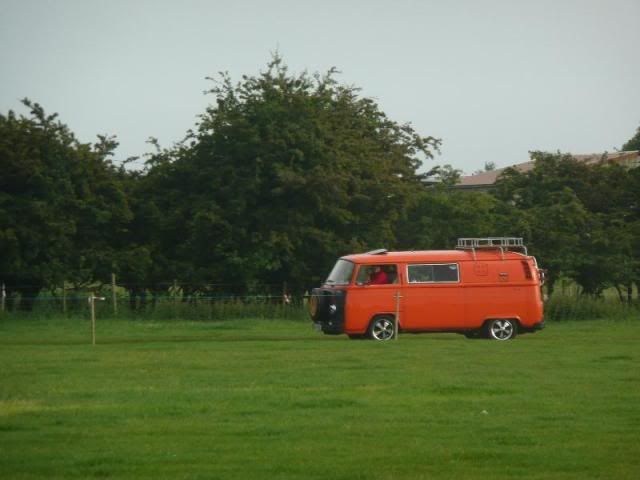 The other FuKW78 this time in red!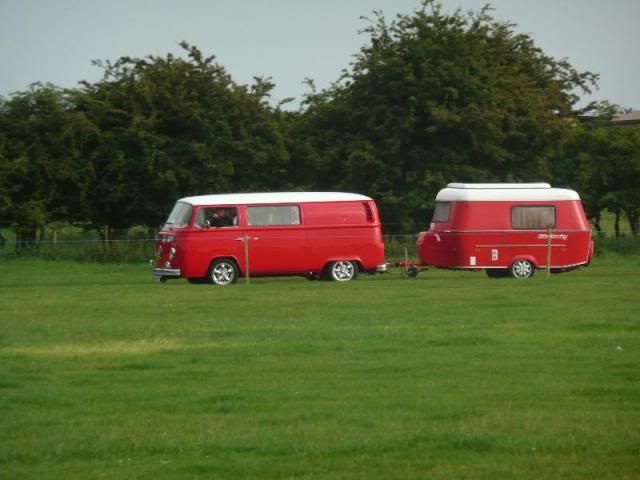 You can be sure of Shell