Right, well that's another peak run and a cracking run out it was too. The weather arrived as ordered, sunny with blue skies, the buses were running well (after my week of iffy running) and the mood chilled. We met up at 10ish at the RV, Craig was there already whilst i had to fill up with Petrol before heading out. Gary from Dubdayz dropped in as he was passing and saw the orange assemblage and wanted to know what was going on.
We headed out and had a great drive, convoy/head lights on, all the way up to Winster where we parked up and caught up. We managed to not have lunch, took some more pics and headed to Black Rocks for some more random pictures with me at the front this time....
Pictures taken and after resolving to trial a camp out next spring/summer in a more central location wrt other owners, we headed off for the run back across the border to Notts.
It's great to see people's reactions to the two TEL80's travelling together, they look so surprised and puzzled!
Ready to Roll
Rolling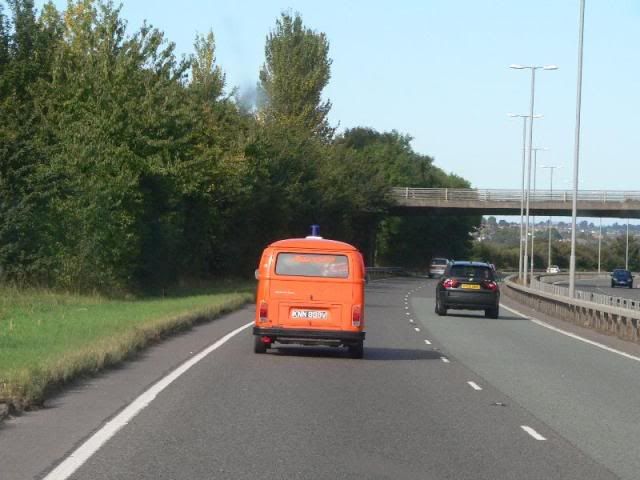 The pub (with camping!) Note...Ex AA T4 and Ex RAC Ford Transit!! Lots of Ex commercials!!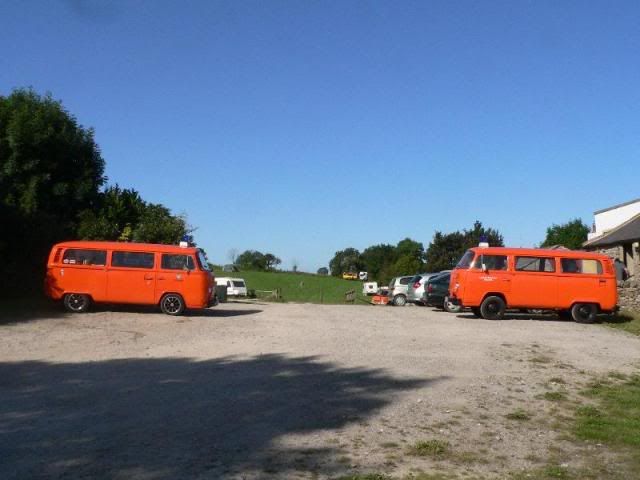 Craig's (Surfcarrot) Bus
Vicky - Needs a good clean! Lots of Mozzies from the run back from Vanfest last week!
The doors!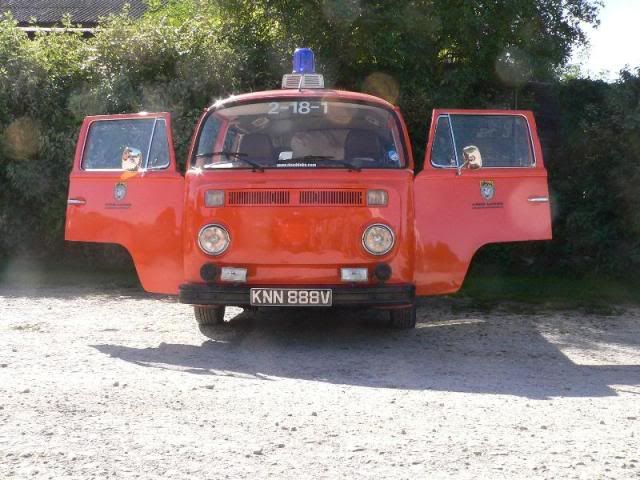 Reflections!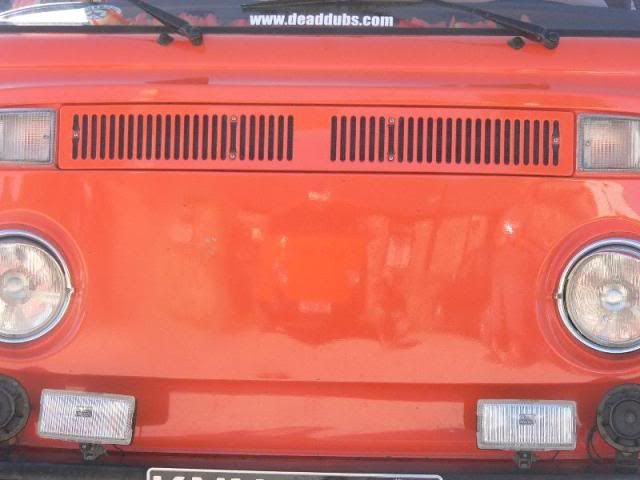 Some TR6 owners had a run out too!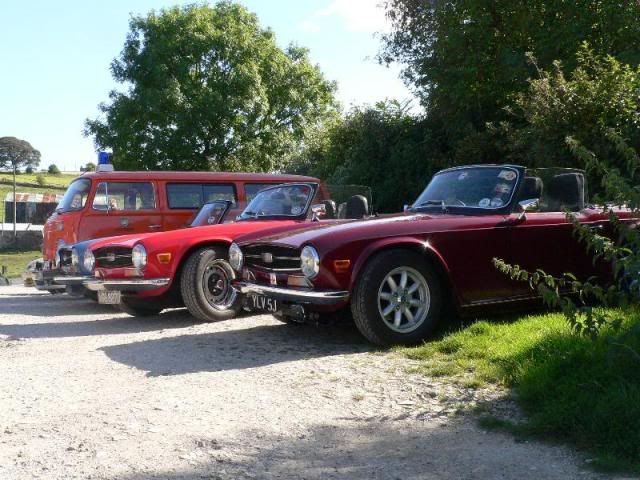 Disaster Control Headquarters - The situation was fully under control.
Camouflage? What camouflage?